HK Translations: Translations with added value.
HK Translations is a high-end translation firm focussing on the areas of law, business & finance.
KEY AREAS OF EXPERTISE
Contractual agreements
Company documents
Other transaction documents
Litigation, attorney's documents
Other business documents
EXPERIENCE
It is indispensable in practice, but often underestimated: the comprehensive experience with extensive, complex projects with a multitude of documents and versions.
OUR TRANSLATORS
Get to know our core team of legal and translation professionals who handle your translation projects.
SAMPLE TRANSLATION
Proof of qualifications and experience and statements from satisfied customers give valuable indications – but at the end of the day it is only the quality actually delivered that counts.
Therefore: put us to the test!
If you are a new client or if you wish to convince one of your customers (who is not yet among our customer base) to entrust us with a translation, we offer you a sample translation at reduced rates.
FEE STRUCTURE
The fee structure of HK Translations is clear and transparent. You will know precisely what the cost of your translation project will be – before placing your order.
Data protection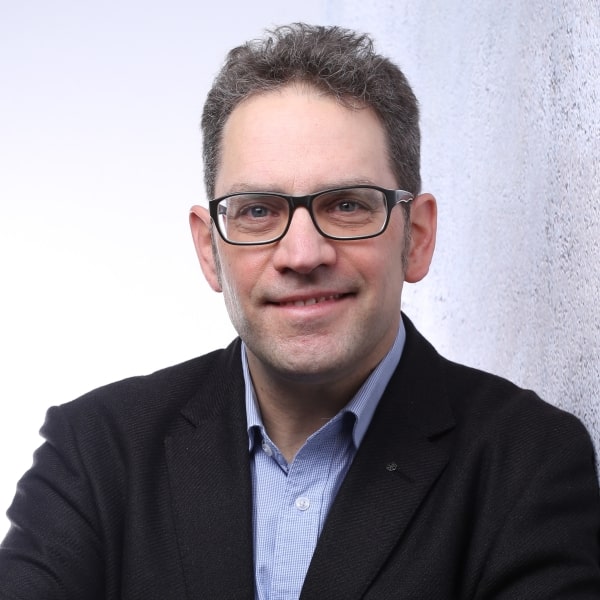 Practically all documents entrusted to us for translation are of a confidential nature.
At HK Translations, your confidential information is in good hands: internally, we use e-mail encryption and also offer our customers the PGP method for this purpose.
Highlights
Here are some major translation projects we are particularly proud of – commissioned either directly by one of the enterprises concerned or by a law firm accompanying the transaction
Client testimonials
HK Translations has already worked for us in several extensive and complex projects as translation service provider for legal documents. We were very satisfied with the quality of the translations, in terms of both language and content.

Dr Patrick Fiedler, Attorney
Vice President,
Central Legal,
BASF SE

The translations commissioned by us (D => E) of complex technical legal documents were always carried out by Mr Knoblauch to our fullest satisfaction.

Dr Dirk Mahler,
General Counsel,
Freudenberg & Co. Kommanditgesellschaft, Weinheim

For years, HK Translations has been providing translations of our contractual agreements and transaction documents in several languages: fast, reliable and in top quality.

Henning von Sachsen-Altenburg,
Interim Global Head of Legal,
Fixed Income, FX and Commodities,
Unicredit S.p.A. London Branch

Mr Knoblauch has not only supported us with high-quality professional translations, his conducting of negotiations in the English language was also greatly appreciated by our clients.

Dr Holger Henkel, Attorney
Partner,
Henkel Rechtsanwälte

HK Translations has supported us in completing the English version of our website. In addition to the linguistic quality, we were impressed, in particular, by the independent thinking and the project management.

Dr Achim Glade, Attorney
Partner,
Glade Michel Wirtz Rechtsanwälte

The translation firm HK Translations is a reliable partner for us who also handles complex and extensive legal translation projects professionally, quickly and in high quality. In particular, we appreciate the legal expertise contributed by Mr Knoblauch and his team; even ad-hoc inquiries are completed in an extraordinarily quick and capable manner. We are very satisfied with the work of HK Translations and can recommend the services of this translation firm without restrictions.

Charlotte Eilers,
International Mobility Expert,
Bilfinger SE

Simply the best. HK Translations distinguishes itself from the competition, in particular, by its reliability and the legal precision. Mr Knoblauch has greatly supported our work for many years.

Dr Daniel Weisert, Attorney
Partner,
Rittershaus Partnerschaftsgesellschaft mbB

From the beginning, I have worked very faithfully with HK Translations. The continuously flawless quality of the translation services, the short-term availability and the reliable execution make Mr Knoblauch and the team of HK Translations the go-to partner in our client projects, for which we often have to prepare extensive multi-language documentations under time pressure. HK Translations sets itself apart by not only translating properly from a linguistic view, but by also using the relevant technical terms in a way usually not requiring any additional revision.

Dr Michael Schmidt-Versteyl, Attorney
Managing Partner,
SSP-Law Rechtsanwaltsgesellschaft

HK Translations has already worked for us repeatedly on the translation of tax law-related documents and annual financial statements. In addition to the legal expertise, we appreciate, in particular, the reliable and professional processing of the projects. We were always very satisfied with the work provided and would recommend this company at any time.

Ulrich Freudel,
WP/StB,
Managing Director dhmp GmbH & Co. KG
Wirtschaftsprüfungsgesellschaft, Steuerberatungsgesellschaft

Whenever we require the timely and high-quality translation of employment contracts and other legal documents, for years I have always only turned to HK Translations. We are highly satisfied with the work performance.

Ulrike Müller,
Human Resources,
Wayss & Freytag Ingenieurbau AG

HK Translations has already delivered translations to us in a number of real property transactions to our fullest satisfaction.

Dr Holger Trenkelbach
Attorney,
Henkel Rechtsanwälte

We know and appreciate Mr Knoblauch as a fellow lawyer who knows highly complex transactions from his own experience; this is reflected in the quality of the translations.

Dr. Andreas Merkner, Attorney
Partner,
Glade Michel Wirtz Rechtsanwälte